Gene ammons pagan love song anna - Stereo-33 Singles Discography (1959-1964) - bsnpubs.com
Ashford University does not discriminate in its education programs and activities on the basis of race, color, creed, national or ethnic origin, religion, sex, pregnancy, childbirth and related medical conditions, marital status, medical condition, genetic information, service in the uniformed services, political activities and affiliations, age, disability, sexual orientation, gender identity, veteran status, or any other consideration made unlawful by federal, state, or local laws. Specifically, Title IX/SaVE requires the University not to discriminate on the basis of gender/sex in its education programs and activities. Gender/sex harassment, including gender/sex violence, is a form of prohibited gender/sex discrimination. Examples of covered acts are found in the University's policies on Sexual Misconduct. Questions regarding Title IX may be referred to the Ashford University Title IX Coordinator, Poppy Fitch, at [email protected] , or 8620 Spectrum Center Blvd. , San Diego , CA 92123, Ext. 20702 or to the Office for Civil Rights at Office for Civil Rights (OCR), United States Department of Education, Washington DC 20201, and/or a criminal complaint with local law enforcement.
The idea of 7" singles playing at 33-1/3 rpm was hardly new when Columbia re-introduced that format to the public in 1959. Back in the late 1940s, when Columbia and RCA-Victor were battling to see which speed would replace the 78, Columbia went all the way and started issuing their now-microgroove singles on the 33 speed (see example, below right). They even added radial "rumble strips" around the label to keep them from slipping when on a changer. But they were just weren't popular with record buyers and 45s quickly won out for singles. Columbia had to be content with a victory on albums. By mid-1952, the 7" 33 singles were banished from Columbia's catalog (they had never been in other catalogs).

When rival RCA-Victor jumped in on the stereo 45s in a big way in 1958, Columbia sat back and waited. Ultimately, they totally refused to give in to RCA's stereo-45 singles, although the did start issuing stereo EPs in February, 1959. Instead, they re-introduced their brainchild 33-single, this time in stereo, during the summer of 1959.

A bad idea is also a bad idea ten years later, usually. The record buying public still disliked the 33s. As singles, you couldn't put your thumb through a stack of them to keep from dropping them, and the fidelity wasn't much improvement, if any, to most customers' ears. Within a very few months, Columbia's dream of a single-speed industry (at 33-1/3, of course) failed completely.

By the start of 1960, the only solid customer the stereo-33 single had was the juke box operators, who stocked their stereo juke boxes with them. All the record labels began shipping stereo-33 singles to the juke box people in little packets of five discs, along with title strips for the juke boxes and 5x5-inch slick photos of the album from which the packet was derived. The juke box folks loved it.

A vast majority of the stereo-33 singles listed in this discography started as part of a 5-disc package for juke boxes. By 1962, the idea of selling stereo-33 singles at the local record store was about done, and the juke boxers started going for stereo EPs and "Little LPs" with three songs on each side, costing the listener 25 cents instead of one song for 10 cents. The Little LPs lasted much longer than the stereo- 33 singles, reaching into the 1970s.

We would appreciate any additions or corrections to this discography. Just send them to us via e-mail . Both Sides Now Publications is an information web page. We are not a catalog, nor can we provide the records listed below. We have no association with any of these record labels. Should you be interested in acquiring the stereo singles listed in this discography (which are all out of print), we suggest you see our Frequently Asked Questions page and follow the instructions found there. This story and discography are copyright 2014, 2015 by Mike Callahan.
Enter a 10-digit Phone Number. Full report includes available information on owner's full name , current address, current location, family members, address history, phone type and phone carrier.
Changing label designs present a challenge for discographers. If the records were actually issued in the order indicated by the catalog numbers, and the issue dates were far enough apart, it would be relatively straightforward to find when a label change took place. In large record companies (and even sometimes in smaller companies), the record catalog number was assigned to an album when the project (album) was approved by those in charge of such things. So, the catalog number sequence represents more the order of approval of the album than release of the album.

We have included the actual release dates as given in the Columbia Records files for many of the albums on this page. It is obvious that albums were not issued in strict numerical order. One needs to determine the date when the change took place, then compare the actual release dates for the albums. Generally, albums released after that date will have the new label, and those released before that date will have the old label. Of course, that assumes there actually is one specific date for the change, which may not be the case at all. In many record companies, pressing plants were instructed to use up the stock of old labels before using the new ones, and often "pre-change" albums would run out of labels before the press run was complete, using the new labels as part of the original press run. Often, the best a discographer can do is approximate the date for the change, and find and observe which labels are on original pressings of each album.

In late summer, 1954, Columbia announced it would be changing their logo from the old double-circle "musical notes and microphone" logo (shown, near right) to a new logo featuring a graphic designer's rendition of a television camera lens (far right). This was informally called the "CBS Eye" logo. The new logo was gradually incorporated into print advertising and on the record jackets, but did not appear on the record labels itself until 1955. The changeover was messy for discographers: not at all a clean break in the catalog sequence.

Doris Day's soundtrack album Love Me Or Leave Me, released in early June, 1955 on CL-710, may have chronologically been one of the first albums with the "six eye" label. Although we have seen dozens of copies, we have not yet found one with the old label. Most albums released July, 1955, or later have the new "six eye" label, but not all. Albums released as late as September, 1955, have been found with the old label (the highest catalog number we have found is Columbia CL-664). For the albums below that say, "Original label was the old Columbia label with the 'musical notes and microphone' logo," we have verified that they exist with the old label. For the releases before CL-664 that we have not indicated the old label verification, we have seen very few copies, so the jury is still out. Songs of the West by the Norman Luboff Choir [CL-657], was released in August, 1955, and definitely had the new label, since even the promotional copies had the new label.

Columbia's release schedule, as might be deduced from the above, was quite unpredictable. In June, 1955, when most of their releases were in the 600s, they had already released albums in the 700s and by September, even jumped to a few releases in the 800s!

Original pressings of albums on this page have the "deep groove" about a half-inch inside the label edge.


Albums issued in 1954 had the red and gold/silver label first used in the summer of 1953 (far left). In 1955, Columbia shifted label design to a red label with black and white print, with three stylized television cameras (or camera lenses) on each side of the label (near left). The label became informally known as the "six eye" label. Promotional labels for the first label design were white with black print (far left). Promo labels for the "six eye" label were white with red print (near left).

We would appreciate any additions or corrections to this discography. Just send them to us via e-mail . Both Sides Now is an information web page and is not connected in any way to Columbia Records or Sony Music. All of these records are out of print and we have none of these records for sale. If you are interested in obtaining copies of any of these, we'd suggest you follow the suggestions found on our "Frequently Asked Questions" page. This story and discography are copyright 1999, 2002, 2005, 2012, 2015 by Mike Callahan.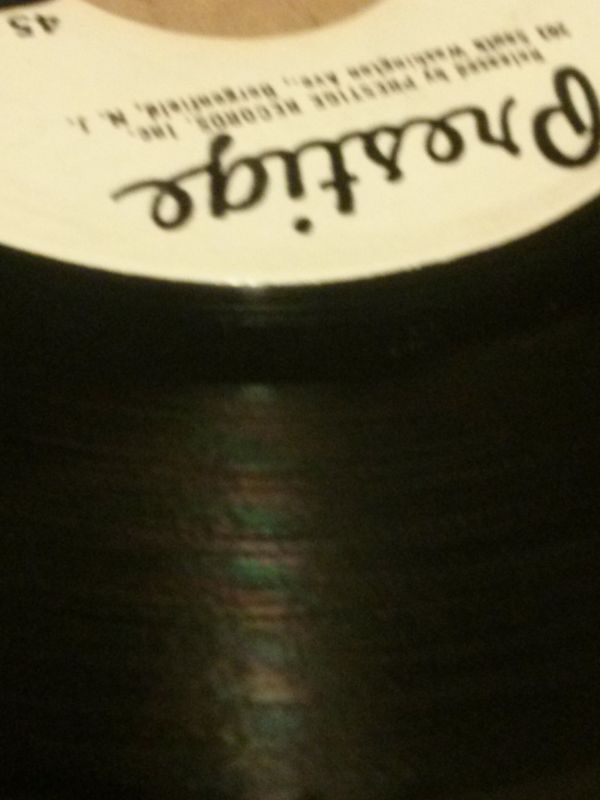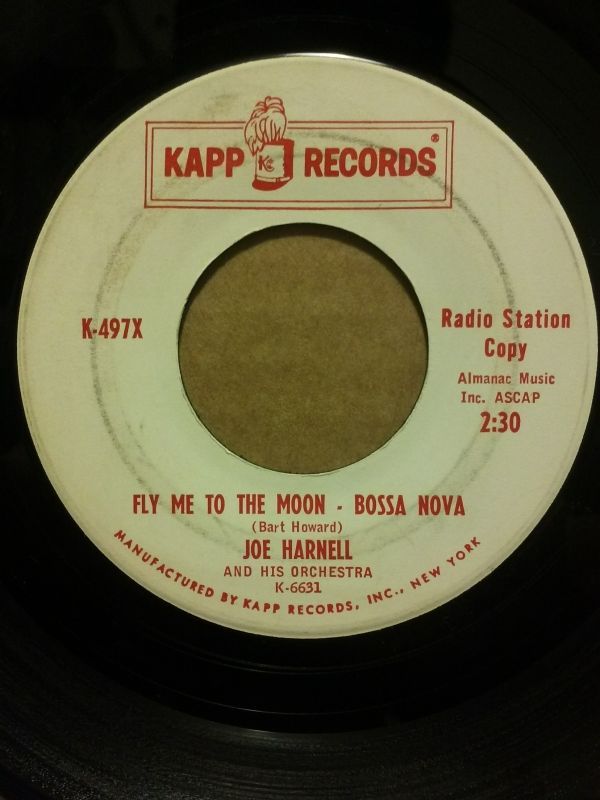 oa.kulturformidling.info