Freddy king takin care of business - Songfacts - Songs Starting with T
Sessions Album Discography By Mike Callahan, David Edwards, and Patrice Eyries Last update: February 21, 2010 Sessions Records was a …
PLUG IT IN! TURN IT UP!
Electric Blues 1939–2005 – The Definitive Collection!
Volume 3: 1960–1969
In this album of Christmas classics from the man himself, you will get in the festive mood with classics such as: The First Noel, Jingle Bells, I'll Be Home for Christmas, and many more great Christmas tracks.
Of the three blues Kings, Freddie is overlooked, never achieving the superstar status of . and lacking the bad mother mojo of Albert , but he was every bit as crucial to blues and rock & roll as either, building upon . 's piercing single lines and playing with the fury of Albert , creating a style that forever changed guitar in the 20th century. Eric Clapton , in particular, built upon Freddie 's gut-busting guitar, adopting "Hide Away" as his early showcase with John Mayall , and other players who blurred the lines between rock and blues were forever indebted to Freddie , who himself smashed the barriers between the two styles almost from the beginning. This is clear from the beginning of Taking Care of Business: 1956-1973, Bear Family's monumental seven-disc testament to King 's greatness. More than most artists, King was crying out for the kind of extensive, exhaustive treatment given by Bear Family: Freddie hopped from label to label, seemingly switching his name every time he appeared on a new imprint, and large chunks of his catalog never appeared on CD. Taking Care of Business rectifies that situation, gathering every studio session he recorded with the exception of his final stint at RSO in the mid-'70s. RSO's absence isn't felt because everything else he cut is here: his early, ignored single for Chicago-based EL Bee with Robert Jr. Lockwood on guitar; his sessions for Federal and King where he established his powerhouse signature instrumental style on "Hide Away," "Butterscotch," and "San-Ho-Zay," cut such passionate vocals as "Have You Ever Loved" and "I'm Tore Down," then later dipped his toe into such trends as the twist, bossa nova, and surf rock; his late-'60s sessions for Cotillion, where he got funkier than any other blues guitarist (a transition showcased on a heavily reworked "Hide Away"), and sang some deep soul; his Leon Russell -shepherded, rock & roll-tinged comeback on Shelter records in the early '70s, where he was playing for hippies and singing CCR and Spencer Davis Group . King often revisited his signature tunes, cutting them every time he changed labels, but each time the arrangements shifted, signaling how Freddie was always moving forward, finding new settings for his muscular voice and guitar. Surely, some of the detours he took weren't as successful as others -- his "Do the President Twist" immediately pops to mind -- but as Taking Care of Business winds towards its conclusion, what impresses is the variety, how King shifted with the times without chasing trends, how he stayed uniquely himself throughout it all, always a larger-than-life force whose power sustained no matter the setting, and remains thrilling all these years later.
~ Find Us ~ Welcome ~ Catalogues & Stock Lists ~ New Releases ~ How to Order ~ Accessories ~ Speakers Corner ~ Why Vinyl?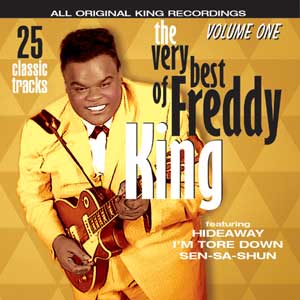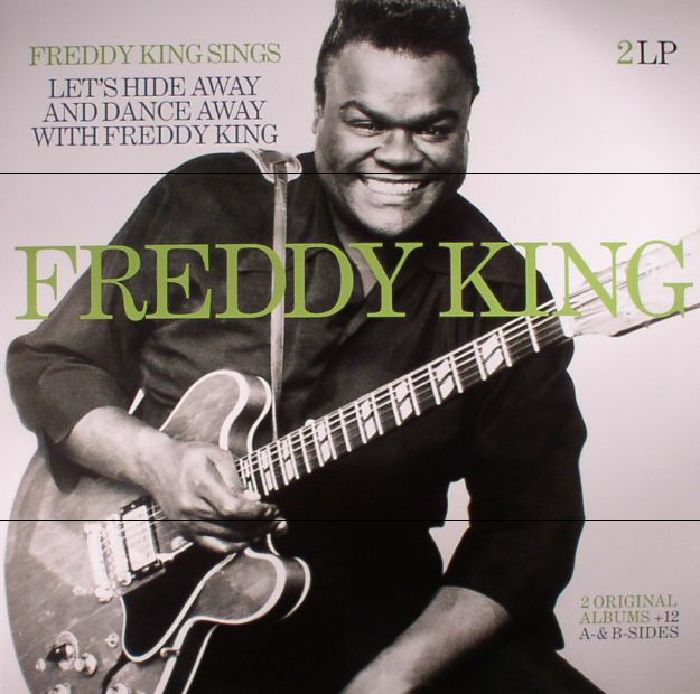 yf.kulturformidling.info