Big maceo john lee hooker big maceo merriweather john lee hooker - Blues List - Rice Department of Earth Science
Nine Below Zero - Keith Dunn - Larry Garner - Nora Jean Bruso - Teen Years After - Bo Weawel - Popa Chubby - Melvin Taylor - Lucky Peterson - Jay Gordon - Keith - Zora Young - Candye Kane - Hector Watt - DBT - Maurice John Vaugh - Karim Albert Kook - Paul Orta - Memo Gonzales - Nuno Mindelis - Roscoe Chenier - Shawn Pittman - Nico Wayne Toussaint - Anson Funderburgh - Alain Giroux - Jean-Louis Mahjun - Duke Robillard - Connie Lush - Byther Smith - Phil Guy - Tommy Castro - Fred Brousse - Alain Dorlet - Bluesville - Bill Thomas - Uncle John Turner - Deborah Coleman - Tino Gonzales - Les Usuriers - Bill Wyman - Big Ed Sullivan - Ana Popovic - Eve Monsees - Bill Perry - Willie Kent - Canned Heat - Bryan Lee - Lurrie Bell - Mike Greene - Tracy Conover - Bernard Allison - Debbie Davis - Beverly Jo Scott - Awek - Rab Mc Cullough - Alain Rivet - Aynsley Lister - Sue Foley - Peter Nathanson - Nina Van Horn - Jimmy Tackery - Vincent and Co - Big James - Big Bill Morganfield - Otis Taylor - Eric Bibb - Jean-Jacques Milteau - Boney Fields - Neal Black - Paul Personne - Walter Trout - Guitar Playboy Johanson - Boo Boo Davis - Miguel m. - Fred Chapelier - Rob Tognoni - Tony Coleman - Michael Hill's Blues Mob - Jimmy Burns - John Primer - Hot Tuna Carlos Johnson - Billy Flynn - Dr Feelgood - Bnois King - Elliot Murphy - Doo The Doo - Magick Buck - Tom Principato - Jonnhy G. - - Phil and Phil - Matthew et Larry Skoller - Smokin'Joe Kubeck - Vincent Daume - Big Joe Turner - Franck Ash - John Lee Hooker Jr - Marvellous Pignoise - Sam Myers - Tinsley Ellis - Arthur Neilson - David Maxwell - WC Clarck - Maceo Parker - Monster Mike Welsh - Otis Grant - Kenny Blues Boss Wayne - Zac Harmon - Billy Jones - Teresa James - John Mayall - Big Dez - Harrisson Kennedy - Doug Mc Leod - Lazi Lester - Linwood Slim - Mississippi Heat - Corey Harris - The Yardbirds - Terry Evans - Craig Erickson - BB & The Blues Shacks - Michael Burks Blues Band - Eugene Hideaway Bridges - Mike Morgan & The Crawl - Finis Tasby - Lee Mc Bee - Beverly Guitar Watkins - hanna Waterstown - Dawn Tyler Watson - Sophie Delila - The Kinsey Reports - Honey Hush - Joe Louis Walker - Murali Coryell - Amar Sundy - Big Daddy Wilson - Big James and The Chicago Playboys - Mike LATTRELL - Zakiya HOOKER - Layla ZOE - MOUNTAIN MEN - Kenny "Blues Boss" Wayne - Marquise Knox - Canned Heat - Harry Manx - Eddie C. Campbell - Raul Midon - Royal Southern Brotherhood - Vargas Blues Band - King King featuring Alan Nimmo - Jonny Lang - Stevie Nimmo Trio - Robin McKelle & The Flytones - Zachary Richard - The Boston Boys - Lucky Peterson - Thibaud Degraeuwe - Gas Blues Band - Linsey Alexander - Sean Taylor - John Mayall - Ben Poole Band - Craig Adams - Dale Blade & The Voices of New Orleans - Amy J. Berg - Gilbert Guyonnet - Manu Lanvin and the Devil Blues - Paul Personne - Neal Black - Sweet Georgia Brown - Greg Zlap - Ahmed Mouici - Dani - Brother Strut - Lucky Peterson - Ruthir Foster - Hamilton loomis - Kenny Neal Band - Sugaray Rayford - Mighty Mo Rodgers & Baba Sissoko (Griot Blues)
John Lee Hooker . It's My Own Fault Juke Bug Blues For A Big Town Big Fine Woman Miss Sadie Mae. Big Maceo Merriweather. Leaving Blues Have You Heard About It ?
The Blues Hall of Fame is a music museum located in Memphis, Tennessee . Initially, the "Blues Hall of Fame" was not a physical building, but a listing of people who have significantly contributed to blues music. Started in 1980 by the Blues Foundation , it honors those who have performed, recorded, or documented blues. The actual building for the hall opened to the public on May 8, 2015.
In return for this free stock music license, we kindly request that you credit us somewhere on your website. For example "Thank you for providing music for our production".
Performers in the blues style range from primitive, one-chord Delta players to big bands to country music to rock and roll to classical music .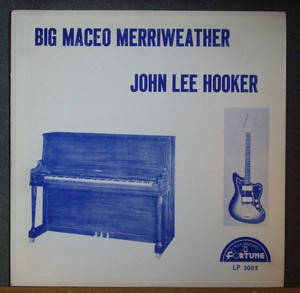 sz.kulturformidling.info